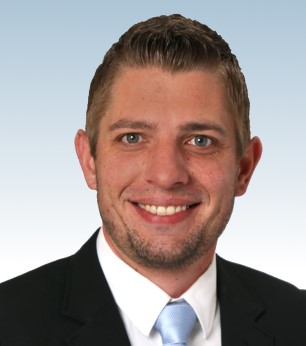 Career:
2021: Managing Director SAMA
2019 - 2021: Team Leader Handling, Ground OPS, General & Business Aviation
2015 - 2019: EASA Airline Pilot Licence, 'frozen' ATPL on aircraft
2011 - 2015: IT Service Manager, Bachelor in information technologies for economics HF
2006 - 2011: Business Analyst, Production Training & Support, IT Systems & Processes
2004 - 2006: EASA Aircraft Maintenance License B1, Airbus A330 / A340
2000 - 2004: Apprenticeship Poly- mechanics & BMS, specialised in aircraft
maintenance
Marc Bailey MBA, BSc Hons, Part 66 B1/B2/C
Marc has been part of the European project from JAA through to the inception of EASA. Representing ECOGAS on the original EASA advisory board for many years, he continues his work with National regulators and government agencies in order to retain a good understanding of the political landscape in aviation. Marc chairs several industry groups and has held several formal board positions in recent years.
Marc has been fortunate to work across a broad spectrum across aviation including scheduled airlines, MROs, military contracts and as a CEO representing 180 members in the UK. With many global organisations in the UK there is still significant interaction with our European colleagues.  Marc has been a fully operational licensed engineer for 40 years and still retains licences with type ratings, for older aircraft, some of which are still surprisingly in service. He has been a post holder in Continuing Airworthiness, Quality, Base Maintenance, and a Part 147 Training Facility.
With the ECOGAS team we are seeking to ensure that commercial GA activities are correctly recognised and that our SME/micro-organisations have appropriate, proportionate regulation to deliver the safe operational environment that we have maintained for many years. What we cannot accept is the application of regulations and guidance material designed for large organisations  if doing so increases risk in our members' organisations. That increased risk is because of inappropriate application of limited resources in complex systems that do not generate either commercial or safety benefit. We need a more pragmatic risk-based oversight from our regulators and it is our job to help achieve this for you.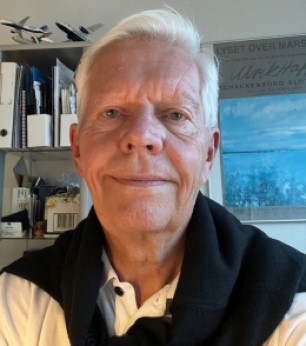 Born 1947 in Copenhagen.
After high school joined the Danish Army in 1966.
Military career from 1966 to 2007:
All functions in Armored Infantry units incl. Battalion Commander.
General Staff education.
Staff functions in national and international staffs.
Retired 2007.
Established own consultant company Dan Flyconsult in 2004.
Developed Safety Management Systems for national and international aviation companies.
Supported maintenance companies transforming from JAR to EASA rules and regulation.
Secretary in Danish Aviation Association 2004 and from 2011 Secretary-General in Danish Aviation Association.
From 2015 Vice Chair ECOGAS and member of EASA advisory bodies GA.COM and CAS.COM.
Valid PPL(A) from 1970 and from 2022 LAPL(A). About 670 hrs. on Cessna 150 and 172.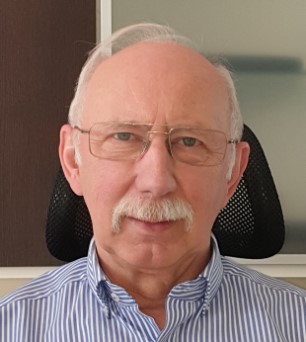 Born 1950 in Wuppertal/Germany.
After a career as a master craftsman until 1978, I trained as an aircraft mechanic (Gomolzig Flugzeug und Maschinenbau GmbH) and graduated from high school in 1983.
After studying business administration (BWL) and an education as a mechanical engineering technician, I was able to work at Regionalflug GmbH (later Eurowings) from 1986 as an assistant to the technical department management and later as head of the Eurowings engineering and technical school departments until 2004.
In 2004 I started my own consultant company TEC Aviation:
- Quality management activities with structure and organization of EASA Part -145, -21J, -21G, MG, MF and Part-CAMO and Part-CAO companies with corresponding LBA approval,
- Training of aviation personnel - aviation law and human factor in a Part-147 school
- De-icing training of ground staff for Lufthansa, Bundeswehr and various airports
- Lufthansa Train the Trainer/Instructor for De-icing procedures
- Project management
- Member of the Federal Association of General Aviation Companies e. V. (Bundesverband der Betriebe der Allgemeinen Luftfahrt e.V.)
- ECOGAS – Member of the Board for the BBAL
- PPL(A) in 1975 and CPL/IFR in 1991, current until 2018.

Marcel Gisel
Career:
2021: Managing Director SAMA
2019 - 2021: Team Leader Handling, Ground OPS, General & Business Aviation
2015 - 2019: EASA Airline Pilot Licence, 'frozen' ATPL on aircraft
2011 - 2015: IT Service Manager, Bachelor in information technologies for economics HF
2006 - 2011: Business Analyst, Production Training & Support, IT Systems & Processes
2004 - 2006: EASA Aircraft Maintenance License B1, Airbus A330 / A340
2000 - 2004: Apprenticeship Poly- mechanics & BMS, specialised in aircraft
maintenance

Francoise Horiot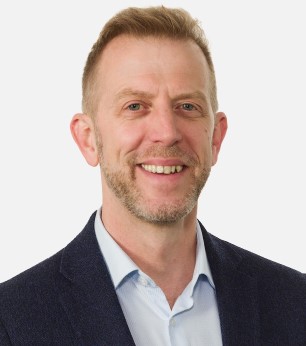 Alex is passionate about advancing Regulatory and Technical Operations in Aviation Services, specialising in Safety and Compliance.
Accordingly, Alex holds positions as:
Vice Chair of the European Independent Maintenance Group,
Member of the ECOGAS Board,
Deputy Chair of the UK Airworthiness Strategic Forum,
Member of The Institute of Engineering and Technology,
Fellow of the Royal Aeronautical Society.
In addition, and in conjunction with the bodies mentioned above, Alex represents us as a member of the EASA Stakeholder Advisory Body providing advice in the context of ongoing efforts to improve the European Plan for Aviation Safety. Including rulemaking, standardisation, safety promotion, international cooperation, agreements, and harmonisation activities.